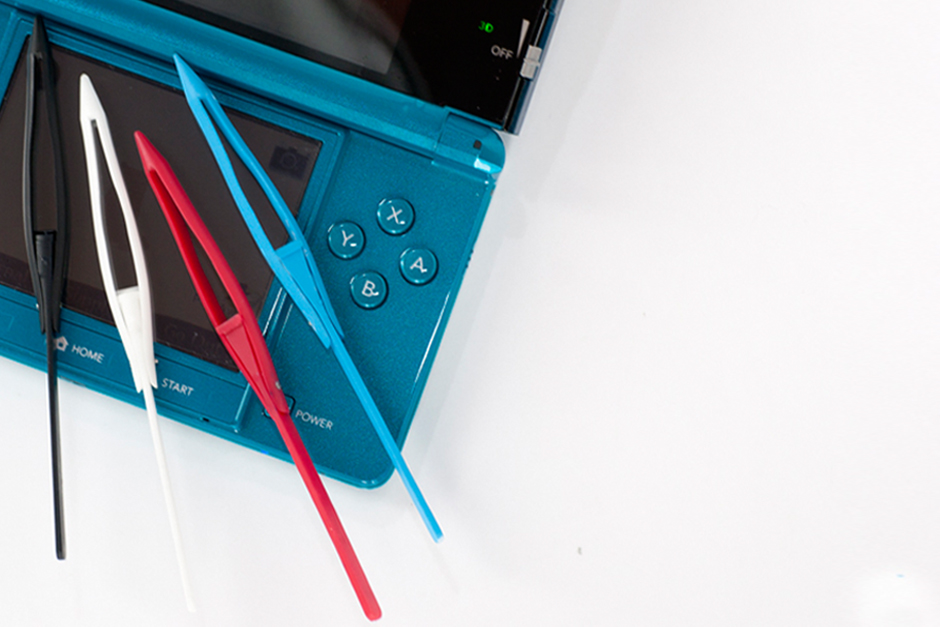 Gear Up 3DSer.
---
Play longer & achieve more.
The XStylus Crayon is a transforming wide-grip touch pen for Nintendo 3DS handheld gaming consoles.
The patented flip open design provides the best hand grip amoung all 3DS stylus. So you can play lonoger & achieve more.
When not in use, XStylus Crayon can be store inside the original pen slot of the handheld. Compatible with Nintendo 3DS, DS Lite, DSi, and DSi XL.
---
Unique features
---
How?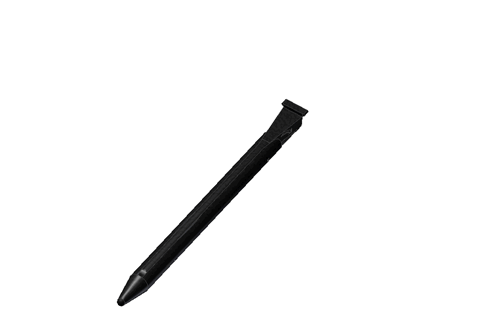 Made of flexible polycarbonate, the XStylus Crayon transforms with just a flip, it becomes wider, longer and better.
XStylus is a patented solution
---
#DrawnWithXStylus
Sketching on the 3DS is fun and easy, all you need is the right tools.
Click to see the amazing 3D drawing, Cat and Fish by Ariel
with XStylus Crayon on Colors! 3D.
---
Features & award


---
Order your copy
XStylus Crayon is US$19.99 only
Shipping is free for now,
each package contains 4 different stylus: black, white, blue and red
---
What is the XStylus design indeed?
The XStylus was designed from my own desire to have a comfortable stylus which can be stored in the original pen slot of the Nintendo handheld game console.
The XStylus will be the only pen in the market that corrects the two fundamental flaws in one product.  We believe that it will become the ultimate touch pen.
Extra photo
The XStylus Crayon is brought to you by…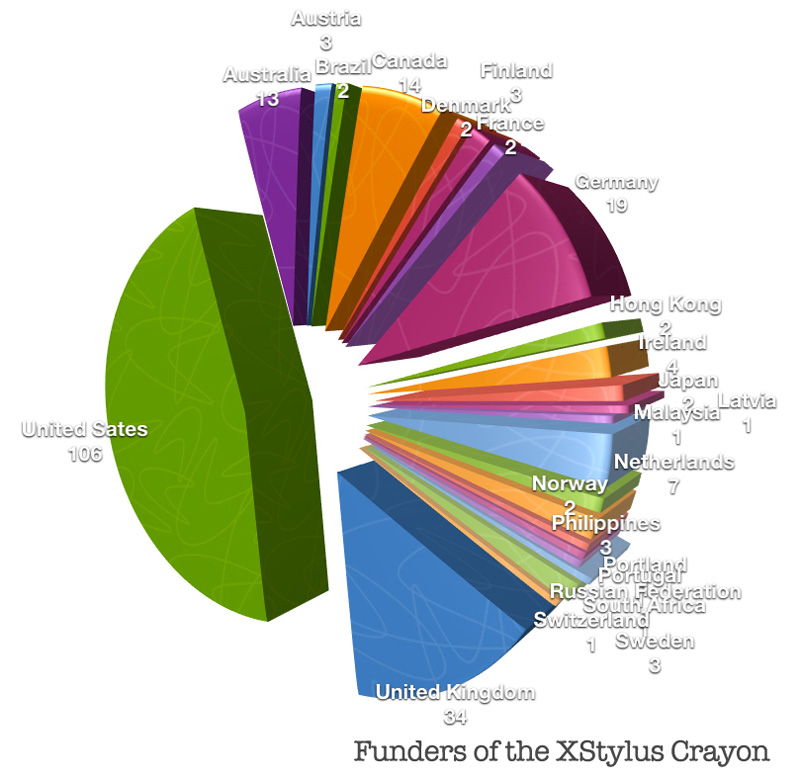 The XStylus Crayons was a succesful project on the Indiegogo crowdfunding platform. It became a product on the market thanks to the support and contribution of 292 funders who believed in the XStylus design. The aim of the XStylus Crayon is to provide a more comfortable touch pen gaming experience. Thanks to the funder, the XStylus Crayon