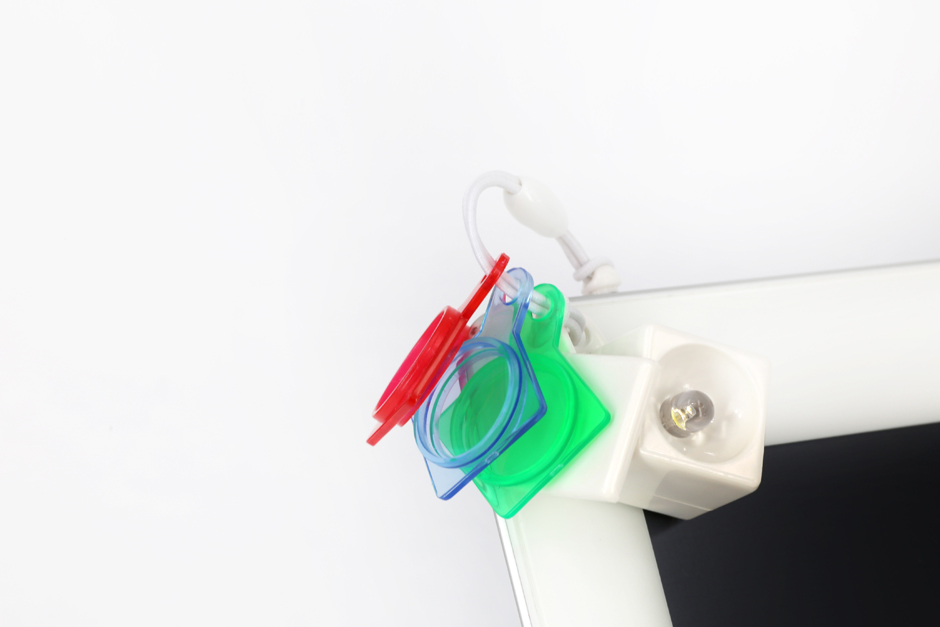 Super wide angle LED light,
everyone gets in the picture.
The Colour Flash Cube is a low tech lighting solution for your lomo or fun camera.  It is portable, fun and easy to customize.  The 3 transparent colour flash filters in red, blue and green allows you to add wild colours into your creative photography.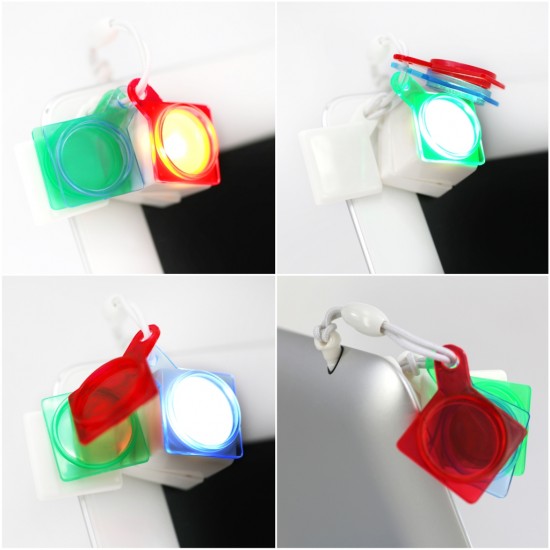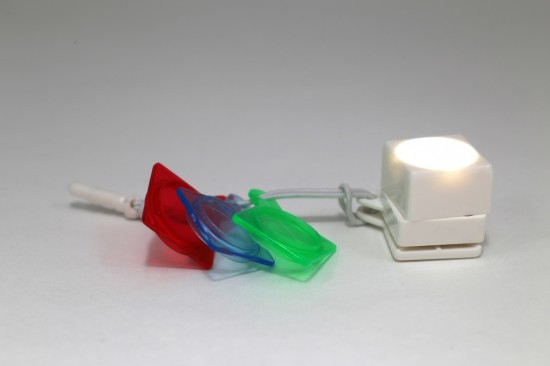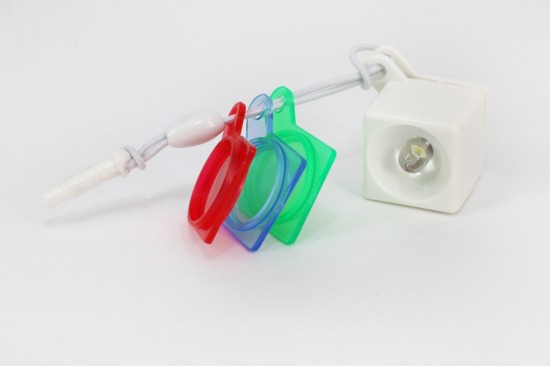 The Color Flash Cube uses
3M reposition adhesive tape.
It can be taken on and off and on and off…….
without damage your device.
How it works in 4 Steps
---