GreenBulb is an innovative company created in 2004 for the those who care about details, lifestyle and simple technology. At GreenBulb, our dream is to turn big and small ideas into marketable possibilities, changing the way we consume technologies in their daily lives. The GreenBulb Team is passionate about clever designs, hi-tech & lo-tech gadgets, smart solutions, and photography among many other things.  Our products have been featured in various magazines and websites and our solutions have changed the lives of at least the few of us over here at GreenBulb!
Founder
With academic training and hands-on knowledge in computer programming, ergonomics, design and mechanical engineering, Elton Leung is the driving force behind GreenBulb.  Before founding GreenBulb, he has worked as an engineer at a major utility company in Hong Kong, and has traveled extensively to China, South Korea, Taiwan and Singapore as Asia-Pacific Regional Engineering Sales Representative of major hard disk manufacturing businesses.  Elton holds a Bachelor of Applied Science and Engineering from the University of Toronto and a Master of Computer Science from the City University of Hong Kong.  E: elton.leung@greenbulb.com
GreenBulb Team
Vincci Ching joined GreenBulb in 2011 as a part time marketing and communications person.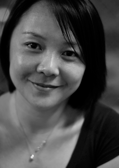 Before joining GreenBulb, Vincci worked as an advancement professional in the tertiary education sector. Vincci enjoys photography and currently manages her own handmade business on the side.  Vincci holds a Honours Bachelor of Arts in psychology and French from the University of Toronto and a diploma in Public Relations. E: vincci.ching@greenbulb.com  
Sebastien the Cat E: cat@greenbulb.com is the office cat. He is a red tabby adopted from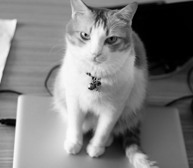 the SPCA on Boxing Day of 2005.  His responsibilities include the assessment of visitors to the GreenBulb office, website update, surveillance of the Office Turtle E: turtle@greenbulb.com, and he also serves as a constant reminder that he

needs his cat chow every morning.